Baker
Reverend & Board Member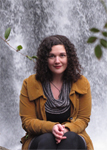 Greensboro & Winston-Salem, NC and beyond
Reiki practitioner/Holistic Care Coordinator at The Breathing Room (yoga, arts & wellness center in Winston-Salem, NC); spreader of musical cheer at Baptist Medical Center. Contact me if you'd like to send a Healing Music Session to someone you love, schedule a Reiki Session, or Rent Space for your Private Practice.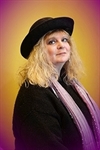 Oak Island & Wilmington NC area
Chris is a Certified Celestial Healing Therapist, Reiki Master Teacher, Shaman, Ordained Spiritual Cleric, Jin Shin Jyutsu Practitioner, Mother Blessing Facilitator, and an official Munay-Ki Womb Keeper, and Meditation Guru. Chris is also certified in, Healing Touch, and Animal Reiki/Energy Medicine and chakra healing. Chris founded Celestial Healing in 2004.