Dillinger
Animal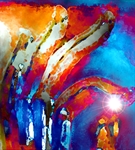 Tara is a Reiki Master Teacher and Life Coach offering Reiki treatments, lessons, and offers Root Cause Hypnotherapy. She performs weddings under the authority of her ordination from another group.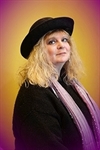 Oak Island & Wilmington NC area
Chris is a Certified Celestial Healing Therapist, Reiki Master Teacher, Shaman, Ordained Spiritual Cleric, Jin Shin Jyutsu Practitioner, Mother Blessing Facilitator, and an official Munay-Ki Womb Keeper, and Meditation Guru. Chris is also certified in, Healing Touch, and Animal Reiki/Energy Medicine and chakra healing. Chris founded Celestial Healing in 2004.