Braswell
Ascension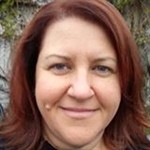 Teacher of Ishayas' Ascension (see www.ishaya.info) She studied herbalism through the lenses of the Wise Woman Tradition and Ayurveda, trained in Craniosacral Therapy through the Upledger Institute and an Usui Reiki Master. Tiffany also sells homemade soaps, lotion, salves, lip balm, teas, vinegars etc.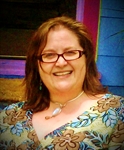 Colorado, North Carolina, and beyond
Let go, Look, Listen & Learn. Lavonda is a Reiki Master Teacher and Ascension Reiki practitioner who also incorporates Magnetic and Crystal Therapies into healing sessions. She is also a Certified Medium, Teacher, Workshop Instructor, Inspirational Speaker, and a co-founder of The Path, a metaphysical church.