Sears
beach wedding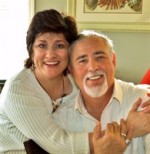 Coastal Carolinas and Triad NC
Margo is the Founder and Senior Pastor of LEWA. David, her husband, is Executive Pastor.  They are spiritual leaders, co-host Energyworkers Meetup in the coastal Brunswick County since 2011, and inland at Guilford County since 2003.  Currently, they offer intuitive events year-round at the Coast. Also, both officiate weddings of ALL types, for ANY couple of legal age, however Margo is primarily a professional photographer. David is a wooden flute musician too.  LGBTQ friendly, they also welcome expecting, divorced, multi-cultural, multi-racial, multi-religious and NON-religious couples!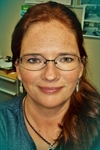 Piedmont, Triad NC & Coastal Carolinas
A Wedding Officiant who celebrates all unions of Love, open-minded and open-hearted Reiki Master Teacher, artist, horticulturalist, and professional landscape designer. Lover of Nature and all things outdoors! Also proud mother of two amazing Indigo young adults.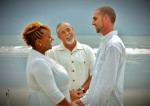 Coastal Carolinas & Triad NC
Offering warm, personal beach and inland wedding officiating in any style: Christian, Pagan, Celtic, Jewish, Native American, LGBT Q, traditional, or creativeceremonies. Serving 75 + beaches/towns. Also offering live native American style wooden flute music for your ceremony! David is also a Spiritual teacher, Reiki Master Teacher, Quantum Touch practitioner.