Baker
intuition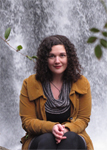 Greensboro & Winston-Salem, NC and beyond
Reiki practitioner/Holistic Care Coordinator at The Breathing Room (yoga, arts & wellness center in Winston-Salem, NC); spreader of musical cheer at Baptist Medical Center. Contact me if you'd like to send a Healing Music Session to someone you love, schedule a Reiki Session, or Rent Space for your Private Practice.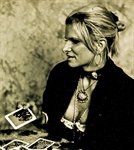 With 23+ years of experience connecting to Spirit as an experienced healer, medium, Manbo Asagwe La Source Ancienne, LEWA Adjunct Pastor, Reiki Master Teacher, and clear vessel Manbo Sky strives to bring Spirit's message forward to instill the change necessary for positive outcomes in the self, community, and Universe.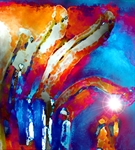 Life Coach for Women, Blogger, Teacher, Astrologer, Speaker.