Cutler-Fosque
Mentor
Owner of Triad Essence Energy & Wellness in Greensboro, a certified Reflexologist, Healing Touch and Huna Practitioner, Reiki Master Teacher and certified Medium. Also a Facilitator, Cross-over Provider, Spiritual Wellness & Accountability Coach, Teen Success Mentor, and Women's Empowerment Speaker. Wedding officiating, Notary, dance, and Weight Management services available.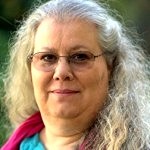 Karen is an Adjunct pastor and Reiki Master Teacher. She certified in hypnosis, certified life coach, meditation, and several additional healing modalites. She is currently studying for certification in Nutritional Therapy and English as a Second Language. Karen is a lifelong practitioner of herbal, natural and aromatherapy healing.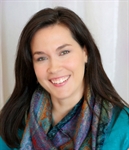 Sedona, AZ, also NC & worldwide
Whitney is a Certified Medium, Reiki Master Teacher, owner of Messenger of Spirit and co-owner of International I.A.M., a metaphysical institute in Sedona, Arizona. She is available to connect with clients worldwide by phone and online. Commisioned artwork and in-person appointments available in Sedona AZ, and when she is in North Carolina.