Hecox, LMT
pain management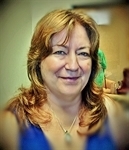 Triad area NC and Danville, VA
Katlin Hecox, LMFT, LMT, has a passion for healing and wellness. Passions include a variety of energy healing techniques, teaching, and performing celebrations of marriage. She received her MA in Clinical Psychology from Antioch University and attended Santa Monica Massage School and at the New Mexico Academy of Healing Arts.
Southside VA and surrounding area
With credentials of PhD., LCP, BCIM, EEM-CP, PC, and Reiki Master Teacher, David offers classes on Tai Chi, Qigong, yoga, pain and stress management Energy psychology, and Reiki classes. David is also department Chair at Averett University in Danville VA.